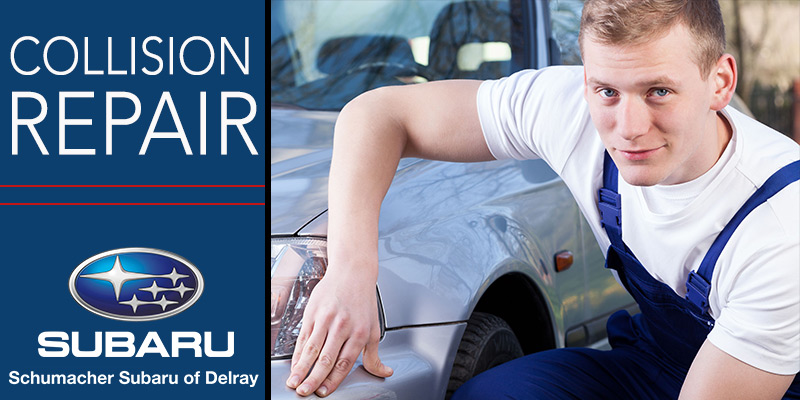 Even your sturdy and reliable Subaru isn't invincible. Damage from falling debris, a collision with another motorist, or some other accident can leave your vehicle with serious body damage. It happens to the best of us.
Fortunately, the collision center at Schumacher Subaru of Delray, Florida is here for when those accidents do happen. Our body repair specialists have years of Subaru-specific training and experience. We'll have your Subaru back on the road and looking like it did the day you first drove it off the lot.We also know you've been through a lot. Our friendly team takes the stress out of the process.
All our repairs are completed with high-quality OEM Subaru parts from our dedicated parts center.


Have Your Subaru Repaired by the Collision Center and Body Shop at Schumacher Subaru of Delray, FL
Get your Subaru looking new again with the collision center at Schumacher Subaru of West Palm Beach, Florida. Schedule your appointment online or contact us at (877) 862-8116.