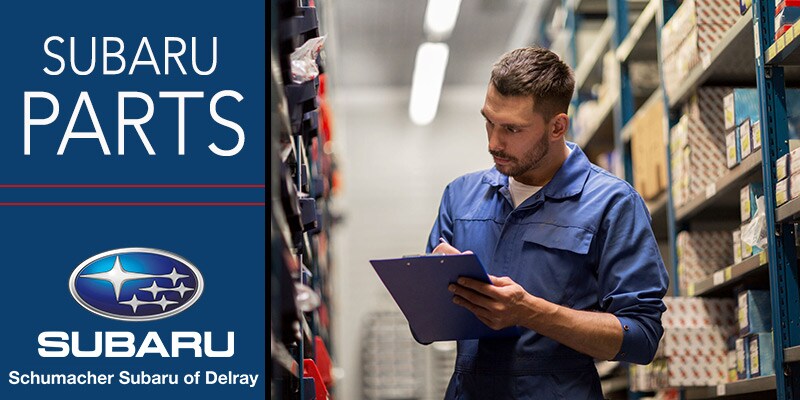 Why bother installing generic parts in a great vehicle? To keep your Subaru running its best make sure to use genuine OEM Subaru parts. Whether you want to install a new accessory in your Forester or just need to perform a routine parts replacement on your Outback, Schumacher Subaru of Delray, Florida has you covered.
Get Genuine OEM Subaru Parts from Schumacher Subaru of Delray, FL
Genuine Subaru parts work best with your vehicle because they were designed to be the perfect fit for Subaru. You can also trust that they're made with the same high level of quality as your vehicle.
Let us find the part you need. If we don't have it at our Delray Beach, Florida, dealership, our friendly team will order it and have it in your hands as quickly as possible.
Don't struggle with installation. Let our experienced team of Subaru service experts take care of fitting your new car.
Order your OEM Subaru parts online. Not sure what part you need? We can help. Just reach out to us at (877) 862-8199.