The 2023 Subaru Love Promise Community Commitment Award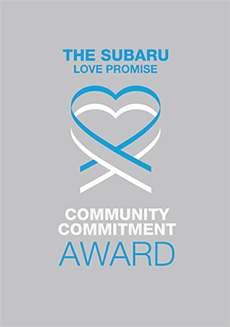 We've been nationally recognized for our dedication to our community and the Subaru Love Promise.
We're honored to receive the 2023 Subaru Love Promise Community Commitment Award. This award nationally recognizes Subaru retailers who are making the world a better place while demonstrating an outstanding commitment to supporting passions and causes in local communities. These efforts are focused in important areas such as the environment, community, health, education, and pets.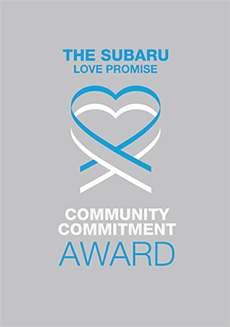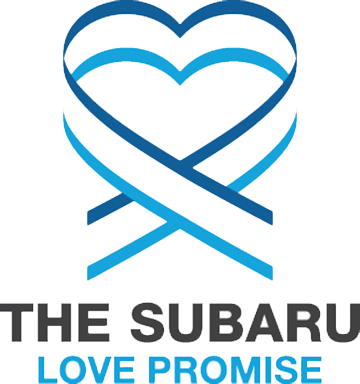 What is the Subaru Love Promise?
Subaru and our retailers believe in making the world a better place and the Subaru Love Promise is our vision of respecting all people. This is our commitment to show love and respect to our customers and to work to make a positive impact in the world.
How is Schumacher Subaru of Delray dedicated locally to the Love Promise?
As a member of the Schumacher Auto Group Family of Dealerships, Schumacher Subaru of Delray is dedicated to Love Promise by building relationships that connect and support employees, customers, and the community. The team at Schumacher Subaru of Delray makes a positive impact in our local community throughout the year with activities including feeding the hungry at food distribution events, delivering blankets to cancer patients receiving life-saving treatments, caring for our ocean and the earth through organized beach clean- ups, providing socks to children in foster care, donating school resources for classroom learning success, hosting showroom adoption events for special needs and rescued dogs, providing toys for children at Christmas and supporting scholarships for youth afterschool and summer recreational activities.
Gumbo Limbo Nature Center, Pine Jog Environmental Center at FAU
Banyan Creek Elementary School
Boys & Girls Clubs of Palm Beach County, Feeding South Florida, Tree of Life Resource Center, Family Promise, Toys for Tots
Leukemia & Lymphoma Society
Love Promise Stories from Schumacher Subaru of Delray
Subaru and Schumacher Subaru of Delray believe in making a positive impact on the communities in which we live and work. We uphold that belief through our Love Promise Community Commitment. Every month, we select inspiring stories from customers and partners from around our area who strive to support our collective commitment and feature them here
Family Promise SPBC and Schumacher Subaru Delray Beach helping homeless families. - Marchele C
Family Promise of South Palm Beach County is grateful to Schumacher Subaru Delray Beach for providing socks to our families experiencing homelessness - especially the children. We appreciate all that Subaru does to help our local community.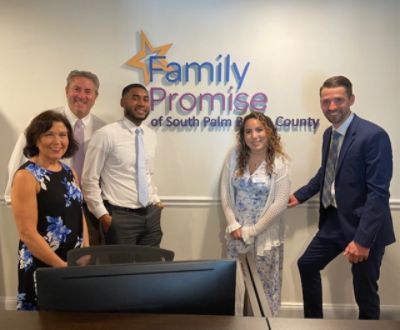 ---
Subaru Donates Blankets to Cancer Patients at Lynn Cancer Institute - Evelyn C
Schumacher Subaru of Delray Beach packed up an Outback with more than 80 blankets and headed to Lynn Cancer Institute in Boca Raton to distribute to cancer patients. With the help of The Leukemia & Lymphoma Society - South Florida the team was able to reach patients and their families offering comfort and hope for a brighter future. – August 2022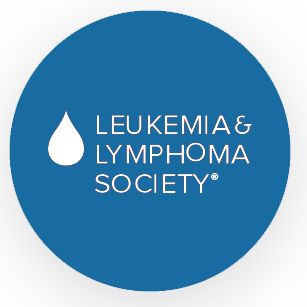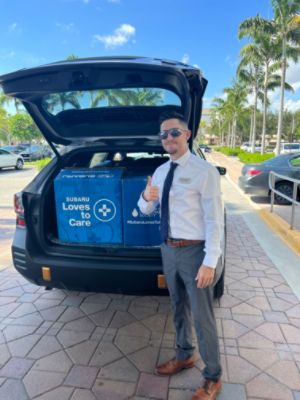 ---
Subaru Donates to Boys & Girls Club - Marlo M
Schumacher Subaru of Delray Beach had the pleasure of donating $15,263 to Boys & Girls Clubs of Palm Beach County through the Subaru Share the Love program. Money raised supports programs such as distance learning, bringing teachers into the clubs for academic support, and food distributions with the hope to distribute more than 675,000 local meals in 2022. Jaene Miranda, President and CEO of the Boys & Girls Clubs of Palm Beach County stated, "Donations from Schumacher Subaru of West Palm Beach have been essential in providing much needed services for children in economically strained areas." Over the past four years, the Subaru Share the Love Event and Schumacher Auto Group have donated close to $200,000 locally. – July 2022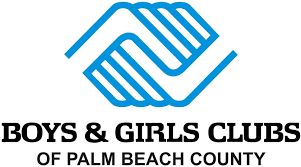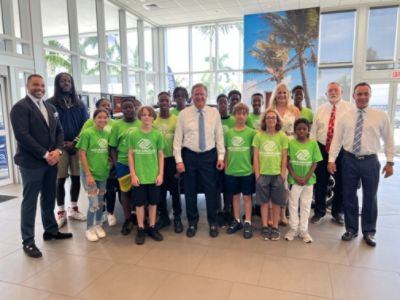 ---
Subaru Sponsors EcoFest in Boca Raton - Ashley G
Schumacher Subaru of Delray Beach became a Tier 1 Sponsor for the WLRN EcoFest 2022 at Mizner Park in Boca Raton. EcoFest is a day-long event intended to inspire young minds around the idea of conservation and helping the environment. The event featured eco-related vendors, food trucks, a kid's zone, environmental talks, Yoga class and the screening of a documentary film. Trouble Waters: A Turtles Tale documentary focused on educating the public on the effects of global warming, water pollution and our "throw-away" plastic lifestyle through the lens of Florida's sea turtles. – April 2022
---
Subaru Loves Pets - Big Dog Ranch Rescue - Abigail P
At the start of Summer 2022, Rex and Rolling were both saved from Miami Dade Animal services with Alopecia and probable Demodex. The brothers were only about four months old at the time and were very timid and had experienced no good human interaction before. Since coming to us at Big Dog Ranch Rescue, both Rex and Rolling came out of their shells and have been adopted by wonderful families. With the support of Schumacher Subaru Big Dog Ranch has been able to save countless lives and help get dogs adopted. We are so thankful to the whole team for supporting so many charities and for choosing us to partner with!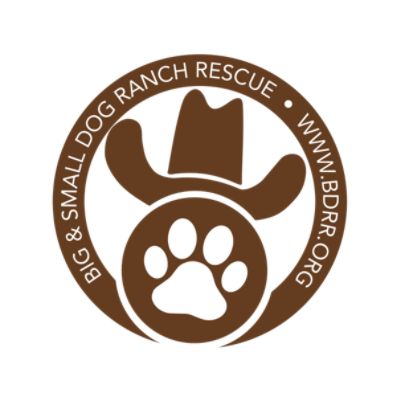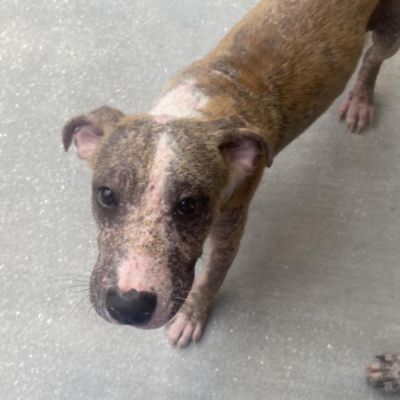 ---
SCHUMACHER SUBARU OF DELRAY IS THE BEST - Jessica N
Schumacher Subaru of Delray Beach, Florida, really goes out of its way to support the community of Palm Beach County. They support the "Big and Small Dog Ranch Rescue." They have special "Schumacher Subaru Adoption Events" like the one on Saturday, October 23, 2021. "Come out to this fun adoption event (Delray location) and find your new best friend! Bring a donation and stuff the Subaru with dog beds, blankets, unopened dog food/treats, dog crates and collars and leashes! It was so much fun! The Ranch brought several dogs to the Subaru Dealership and customers had the opportunity to pet the dogs, walk them and possible even adopt one of the sweet fur-babies. I was there getting my car serviced and I had a great time meeting all of the dogs that the volunteers at the Ranch brought to the Subaru dealership... They also sponsored a "Howl-O-Ween Pawty and Pet Adoption" benefitting #SubaruLovesPets and @bigdogranchrescue 🐶 "We'll have on-site pet adoptions, a dog costume contest, and contactless catering for both our human and pet guests!" "Let's Pack The Outback! 🐶👍🏼 Bring pet supplies to benefit @paws_4_liberty." Schumacher Subaru of Delray recognizes National Dog Day every year. "Today we're celebrating #NationalDogDay 🐶 We're so excited for our upcoming initiative #SubaruLovesPets where we'll be hosting adoption events to help local shelter pets find homes!" "It's October 1st and you know what that means!? It's time to kickoff Subaru Loves Pets! 🐶 All month long we will be packing the Outback with pet supplies to be donated to Paws 4 Liberty! They sponsored a "Paws in the Park Event" at the Abacoa Amphitheatre! They sponsored several "Tree of Life Resource Center" events with their community food distribution. They also have really nice sales, finance and service people working at their dealership. I have purchased two Subarus from them and I never considered purchasing a Subaru from any other dealer. I only take my car to Schumacher Subaru of Delray to get serviced. They always treat me with respect and do everything that they can to accommodate me, especially when I have a last minute emergency visit (like needing a new tire the same day that my tire was damaged by road debris). Schumacher Subaru of Delray has earned my loyalty and respect and I will continue to be a dedicated Schumacher Subaru of Delray customer for life!
---
Subaru Loves Pet - Schumacher Dog Adoption Event - Niki F
In October of 2020, Schumacher Subaru partnered with Big Dog Ranch Rescue to get over 80 dogs adopted and raise life-saving funds. A very successful adoption event and a month long promotion helped us get deserving dogs into loving, forever homes! Schumacher Subaru has been a great partner to Big Dog Ranch Rescue and their support has saved countless lives and they continue to support our mission and help get dogs adopted. We are so grateful to the whole team for supporting so many charities and for choosing us to partner with!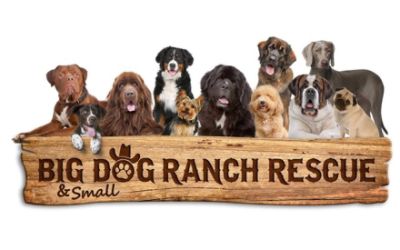 ---
My Schumacher Subaru buying experience - David K
I never liked buying cars from dealerships. I never felt they were giving me the whole truth when making a purchase. Schumacher Subaru of Del Rey changed that for me. When I first met Richard Harward the General Manager of Schumacher Subaru of Del Rey, his demenor and professionalism put me at ease and he understood what I was looking for in a car. He assigned me an individual to help me with what I was looking for, his name was Chris Reid. I told Chris my needs in a car and we test drove a few. Chris was easy to talk to and I feel he listened. I ended up purchasing a Subaru Ascent and really enjoy driving it. I wish to thank Richard and Chris for a pleasant buying experience and treating me like family. I will definitely recommend Schumacher Subaru of Del Rey and the other Schmacher family of dealerships to anybody I know looking for a new vehicle purchase. Thanks again Richard and Chris. David Kerce
---
Subaru Loves To Care - Devin B
Monday mornings are hard but they are even harder when you have cancer. Cancer never stops and neither does Schumacher Subaru of Delray. The Monday morning blues were no match for them as they delivered warm blankets and messages of hope to patients at Boca Raton Regional Hospital's Lynn Cancer Institute bright and early on Monday June 24! Greeted with smiles and open arms by the Lynn Cancer Institute Staff, Schumacher Subaru of Delray presented them with 50 blankets and messages hope to spread love and warmth throughout their state of the art facility. The back drop for this exchange is what made truly made it special, Lynn Cancer Institute's Wall of Hope. Made up of hand painted tiles, Maureen Mann, Executive Director, shared that each hand-painted tile represents a different sentiment from a patient, a loved one, a friend on the journey through diagnosis, treatment and survivor-ship. Maureen went on to share how incredibly thankful their patients are for such gifts, especially the messages of hope. Cancer is such a dark time not only for the patients but for their families. However, on that Monday morning, Schumacher Subaru of Delray was able to bring light, hope, and warmth to those going through the fight against cancer.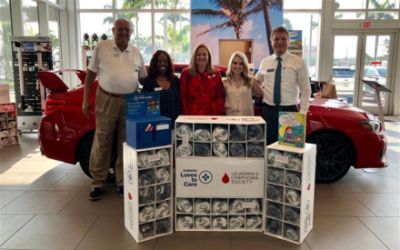 ---
To the Members of the Leukemia and Lymphoma Societ - Melissa M
To the Members of the Leukemia and Lymphoma Society and the Subaru Loves to Care Program,We were so thrilled to have you come out to visit us at Palms West Hospital. Thank you so much for the beautiful and cozy blankets you provided for the pediatric patients. We have given out the blankets in the Infusion Clinic where children receive IV medicine treatments, the Emergency Room, the Inpatient unit and the Pediatric ICU. The children and families appreciate your kindness. Sincerely, Michele Armand, Child Life Specialist. The Children's Hospital at Palms West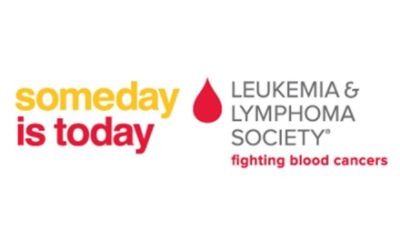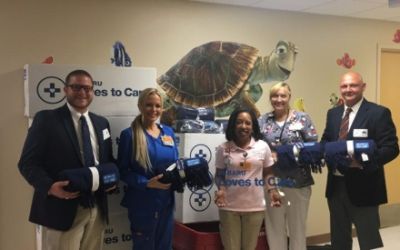 ---